The claim and conviction to act sustainably has accompanied Dornbracht ever since our company was founded in 1950. An attitude that flows into every decision about quality, design, materiality, manufacturing process and suppliers.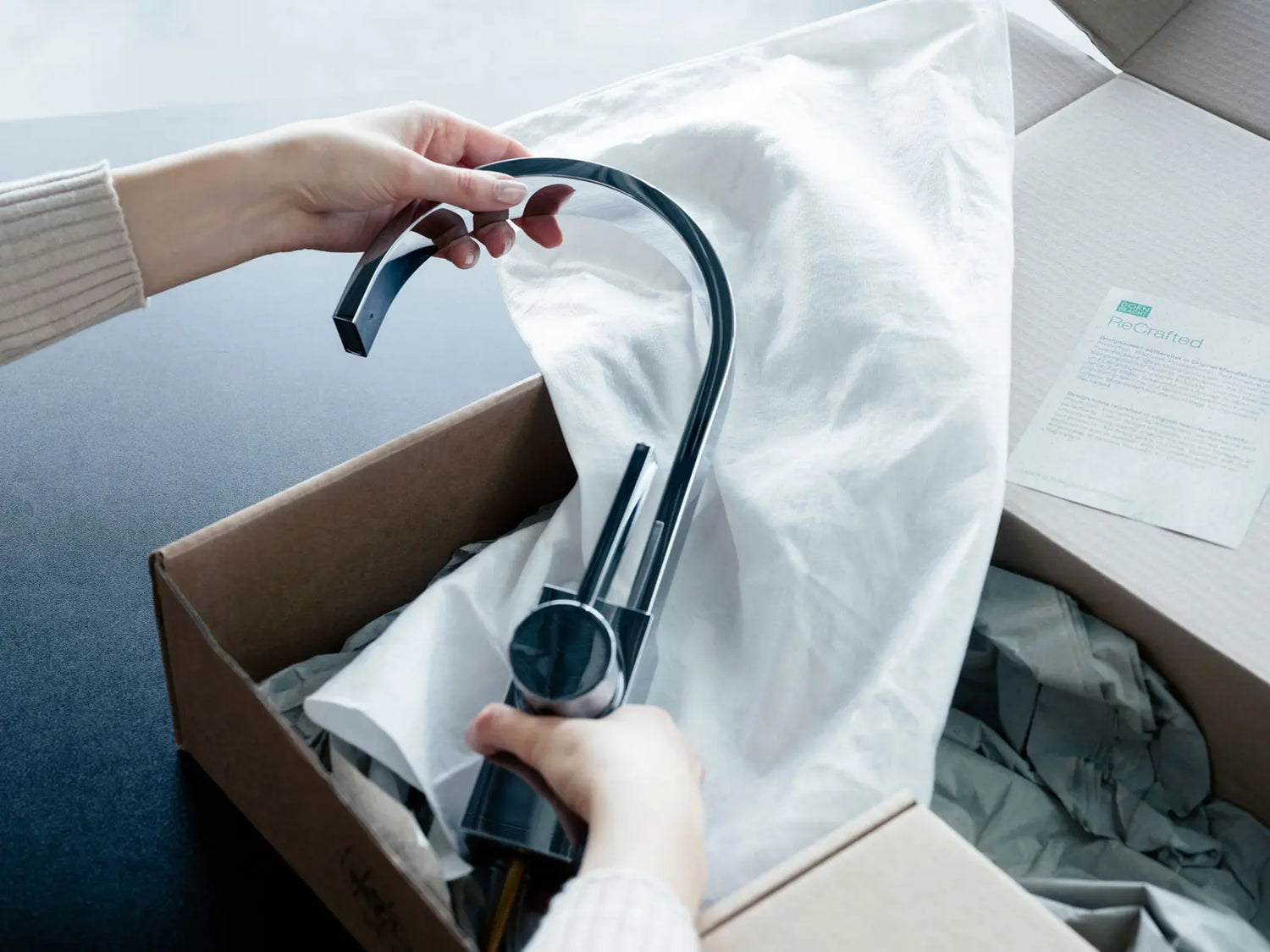 Acting sustainably with Dornbracht ReCrafted
We are the first fittings manufacturer to take back our products for refurbishment. Their long-lasting quality and timeless design language make them design classics. This makes them predestined for renewal by craftsmen. That is why we preserve their value and give them a new life. By consciously choosing a Dornbracht ReCrafted fitting, you give them a new home.
"Dornbracht ReCrafted is part of our holistic approach to sustainability, which we pursue with great consistency: The recycling and reprocessing of used fittings reduces the CO2 footprint, it ensures savings in energy, material expenditure and transport routes, metal scrap is avoided and a costly disposal process is bypassed."
Stefan Gesing (CEO, Dornbracht AG & Co)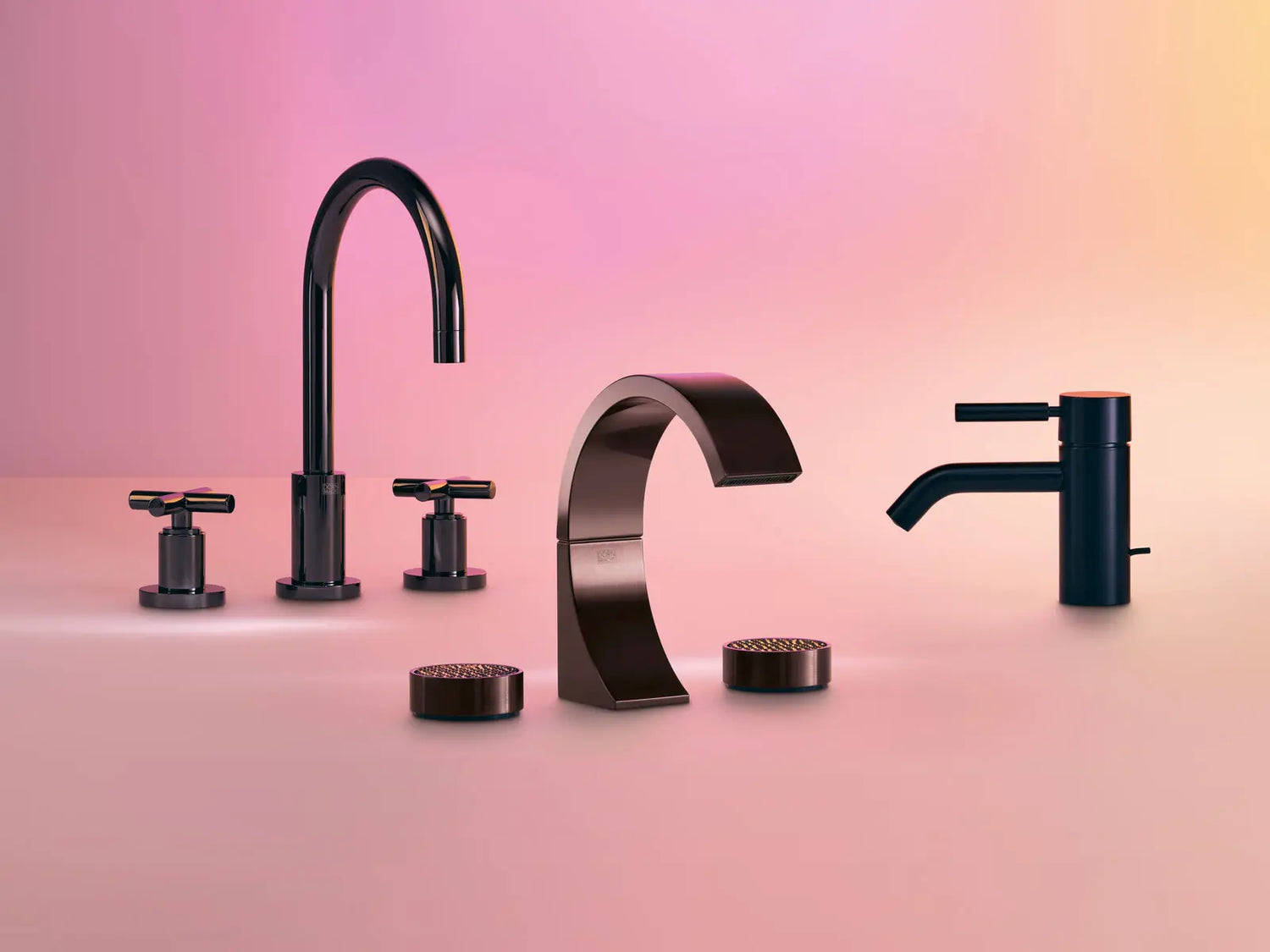 Durable, timeless design
The timeless design language of our fittings is based on five elementary design principles: Proportion, Precision, Progressiveness, personality and performance. They ensure the aesthetic sustainability and lasting value of our products.
Discover the design collections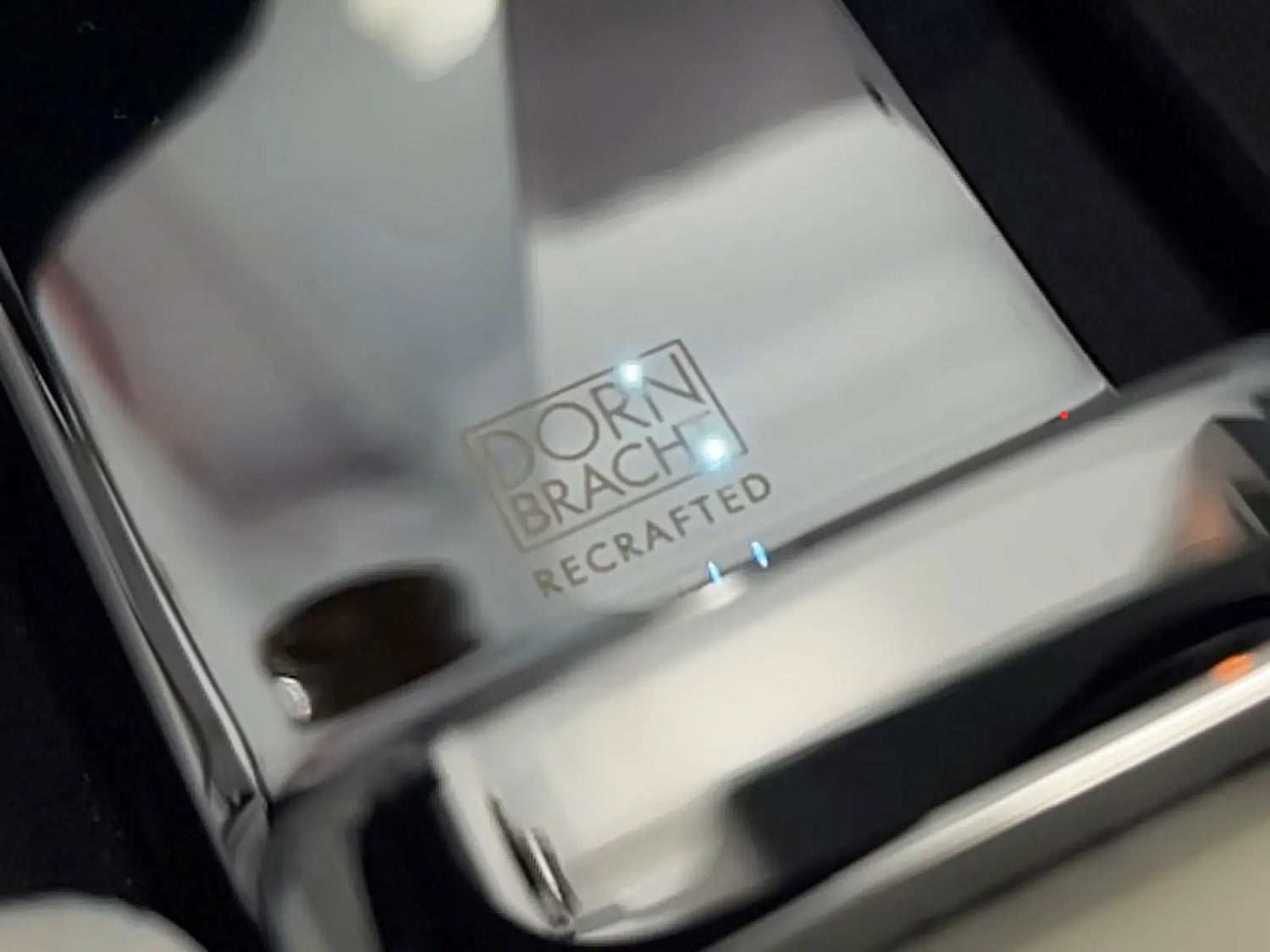 Original Dornbracht quality
Every Dornbracht fitting is a unique piece of luxury "Made in Germany", produced from the best materials, by our first-class specialists. The result is a unique quality that expresses our value-orientated definition of luxury, and often outlasts generations.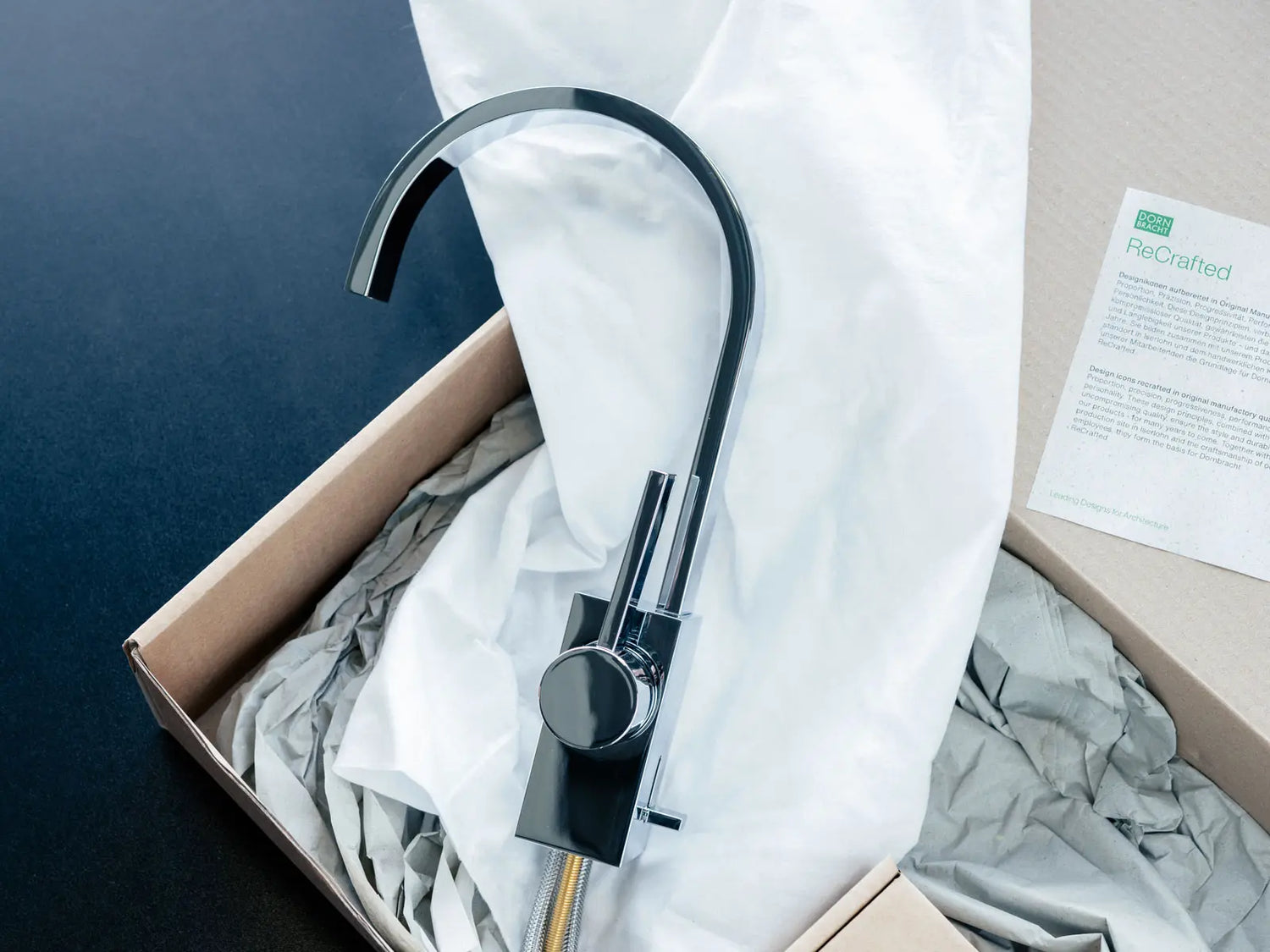 Sustainable manufacturing - Made in Germany
Dornbracht originals are manufactured at our only production facility in Iserlohn, southern Westphalia. The majority of the preliminary products are manufactured within a radius of less than 200km. We source 80 percent of our materials from Germany, and 98 percent from Europe. 90 percent of our suppliers are based in Germany.
Many years of use with guarantee
Long-lasting quality and timeless design language lead to particularly long-lasting use. A lifetime of 30 years and more is not uncommon. That is why we keep spare parts available for at least ten years, even after a series has been discontinued. In addition, we give a five-year guarantee on our products if they are installed by a specialist tradesman.